How to start your at-home food business in California
If you've got excellent culinary skills or a great dessert recipe that your friends and family are encouraging you to share, you may be wondering if you can start your own food business from home.
It's not as difficult as you might think, especially in the state of California. With the supportive cottage food laws and two-tier permit system, starting an at-home food business in California is relatively straightforward once you know what you need to get started.
So, with that in mind, here's what you need to know about starting an at-home food business in California.
What Food Can You Sell from Home in California?
It's no good having dreams of starting your home-based food operation if you can't even sell your primary food product out of your home.
Lucky for you, California has some of the most relaxed cottage food laws in the US, meaning there are plenty of food items you can sell from the comfort of your own home.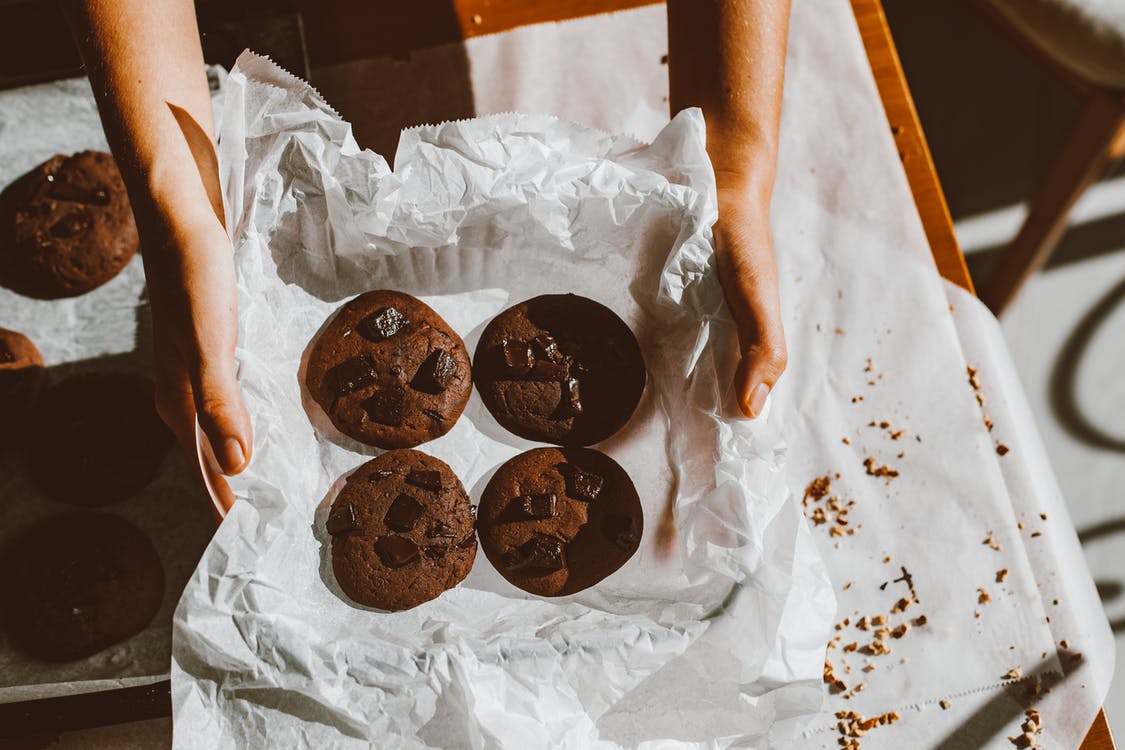 Below is a list of the most popular food items sold from the kitchens of California homeowners:
baked goods without custard, cream, or meat fillings (including bread, biscuits, churros, cookies, pastries, and tortillas)
dry baking mixes
candy, such as toffee or nut brittle
dried fruit
chocolate-covered nonperishable foods, such as nuts and dried fruit
fruit pies, fruit empanadas, and fruit tamales
granola, cereals, and trail mixes
herb blends and dried mole paste
honey and sweet sorghum syrup
jams, jellies, preserves, and fruit butter that comply with the standard described in Part 150 of Title 21 of the Code of Federal Regulations
nut mixes and nut butter
dried pasta
popcorn
vinegar and mustard
roasted coffee and dried tea
waffle cones and pizzelles
This list is by no means exhaustive, and you can check out the complete list of approved Cottage Food Operations products on the California Department of Public Health (CDPH) website.
Of course, once you have found out that your desired food product can, in fact, be sold from home, you'll need to ensure that you are taking the necessary precautions to do so legally, which requires obtaining licenses and permits. So let's look at what you need in a little more detail.
What Licenses and Permits Do You Need for a Home-Based Food Business in California?
Before starting up your cottage food operation, you need to obtain a permit from your county's health department. Two types of permits are available: "Class A" and "Class B." The distinction is based on whether you sell your food products directly to consumers or via other local businesses such as restaurants and stores.
Class A Permit
If you intend to sell directly to customers within California, you'll need to secure a Class A permit. Once certified as a Class A cottage food operator, you will be able to sell your produce at farmers' markets, festivals, from home, or via other sales channels that allow customers to buy directly from you, such as a website or app.
You do not need to have your kitchen physically inspected for a Class A permit. However, you are required to complete a self-certification checklist.
Class B Permit
You will need to secure a Class B permit if you want to sell your food products wholesale via local outlets such as restaurants, stores, or other local eateries. As a Class B cottage food operator, you may not sell food outside your county unless your specific county stipulates that you can. Furthermore, your home kitchen must pass a physical inspection.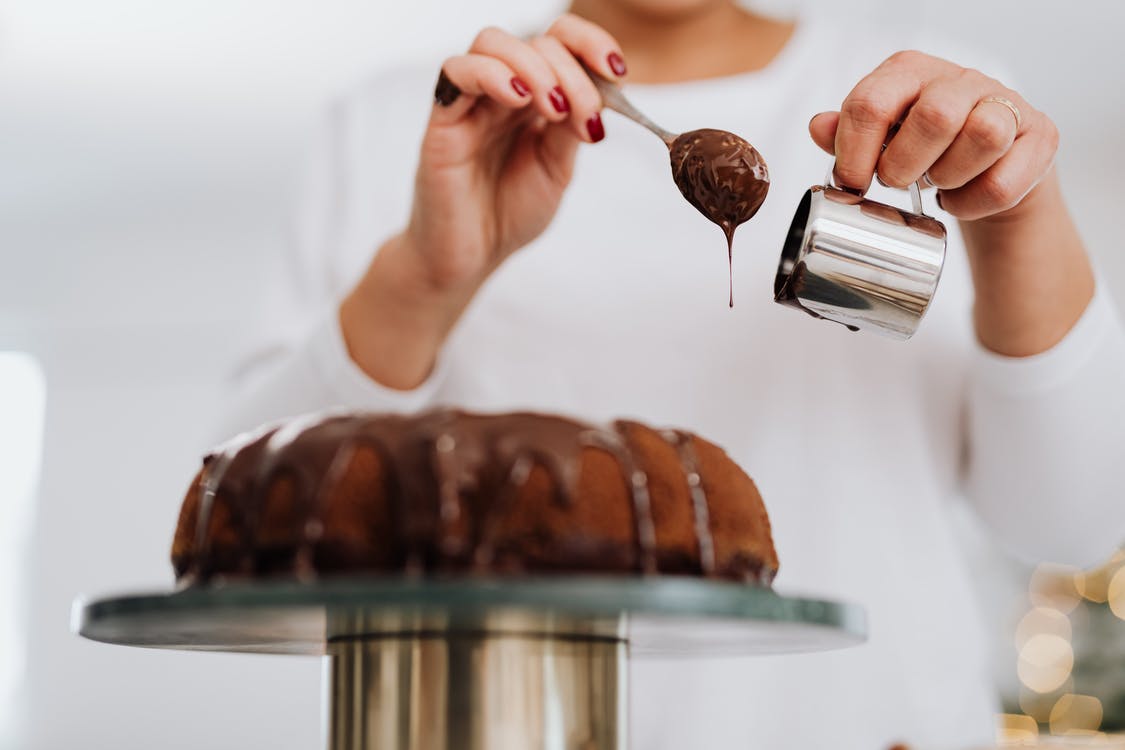 California Food Handler's License
Whether you opt for a Class A or Class B permit, to operate a home-based food business in California, you need to complete the necessary training for a California Food Handler's License. This comes in the form of a California Department of Public Health food processor course, which you must complete within 90 days of obtaining your cottage food permit. Your certificate will act as proof that you have completed the mandatory food safety training.
There are also extensive health and safety rules that you must observe in your home kitchen before operating a cottage food business, including:
You may not conduct domestic activities in your home kitchen – such as family meal preparation, dishwashing, clothes washing, or entertaining guests – while preparing cottage foods.
No infants, small children, or pets may be in the kitchen while you are preparing cottage foods.
All kitchen equipment and utensils used to prepare cottage food must be kept clean and in good repair.
All food contact surfaces and equipment must be washed, rinsed, and sanitized before each use.
All food preparation and storage areas must be free of rodents and insects.
No smoking is allowed in the kitchen during the preparation or processing of cottage foods.
No person with a contagious illness may participate in the preparation or packaging of cottage foods.
Hands must be properly washed before food preparation or packaging.
Water used to prepare cottage foods must be potable. This includes water used for washing hands and equipment as well as water used as an ingredient.
Other Considerations for Starting a Home-Based Food Business in California
There are plenty of other aspects you need to consider before launching your home-based food business. For instance, revenue restrictions are attached to each cottage food operator permit.
How Much Revenue Do You Intend to Generate From Your Food Business?
In 2022, the limit for gross annual revenue is $75,000 for Class A operations and $150,000 for Class B operations. You may consider the Class A permit too restrictive on sales and instead opt for the Class B permit with its higher revenue limit.
However, both permits are designed to help you get started with your food business rather than become a full-time business venture. If you generate more than the revenue limits state, you will need to upgrade your cottage food business to a commercial enterprise with a fully-licensed commercial kitchen.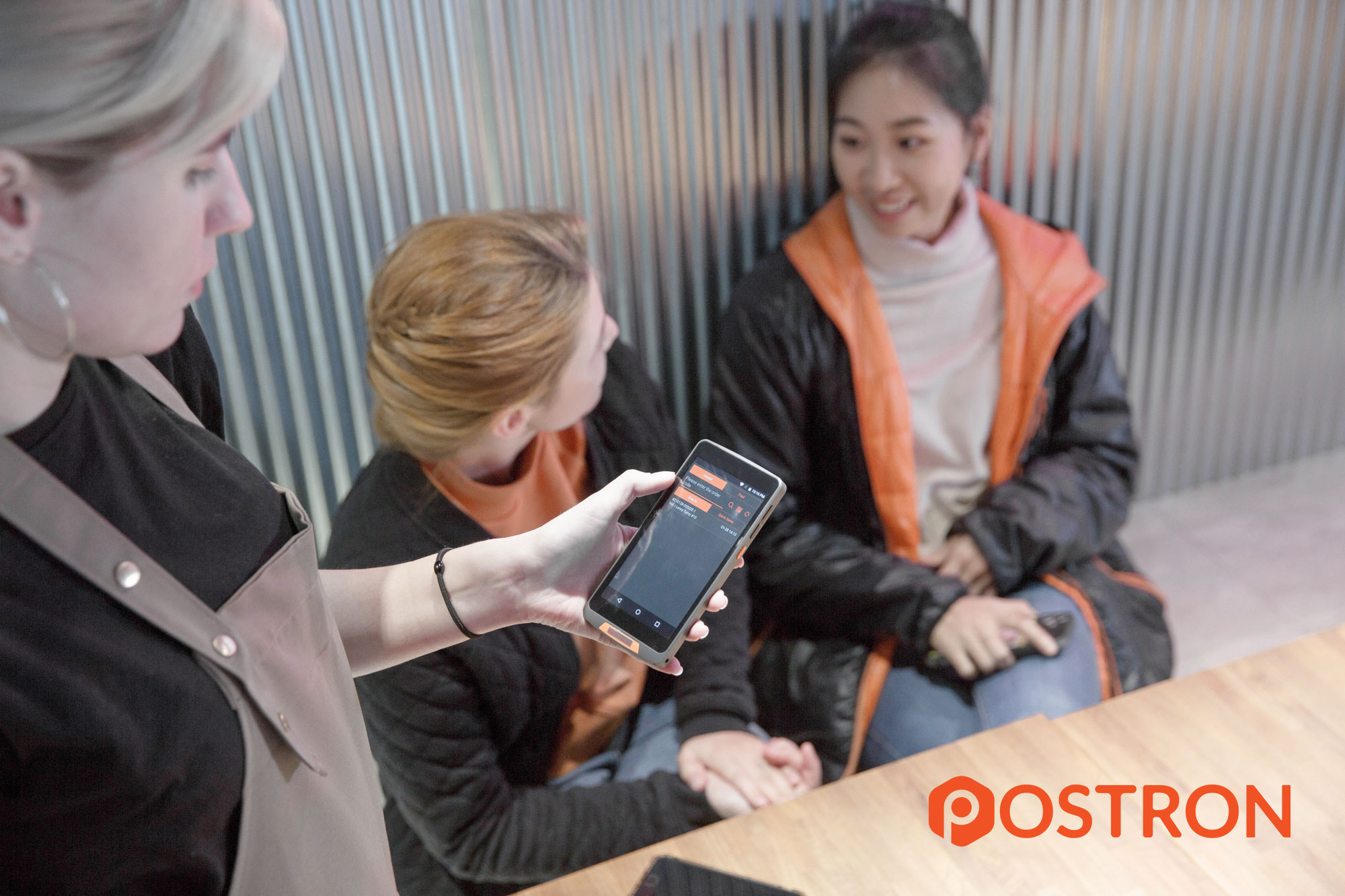 Do You Want to Open a Home-Based Restaurant Instead?
You may decide you want to align your business with the Homemade Food Operations Act, passed in 2018, rather than the cottage permit system, which essentially allows you to operate a restaurant enterprise from a private home via Microenterprise Home Kitchen Operation (MEKHO), as long as:
You have no more than one employee (not including family or household members)
You prepare, cook, and serve the food on the same day
You serve no raw milk products or oysters
You sell no more than 30 meals per day
You take no more than $50,000 in gross annual sales
You only sell directly to consumers, and not to retailers or wholesalers
You follow health and sanitation standards
You register your kitchen in your county and pass an inspection
This type of operation is only available in certain counties, so you'll have to research how to open a restaurant from home in your county and find out if this scheme is available to you.
Do You Need to Hire Employees?
You should be aware that you can only hire one full-time employee beyond immediate family members or household members. If you do decide to hire someone, you should research the basic employment laws in California and learn about employment aspects such as workers' compensation and payroll taxes.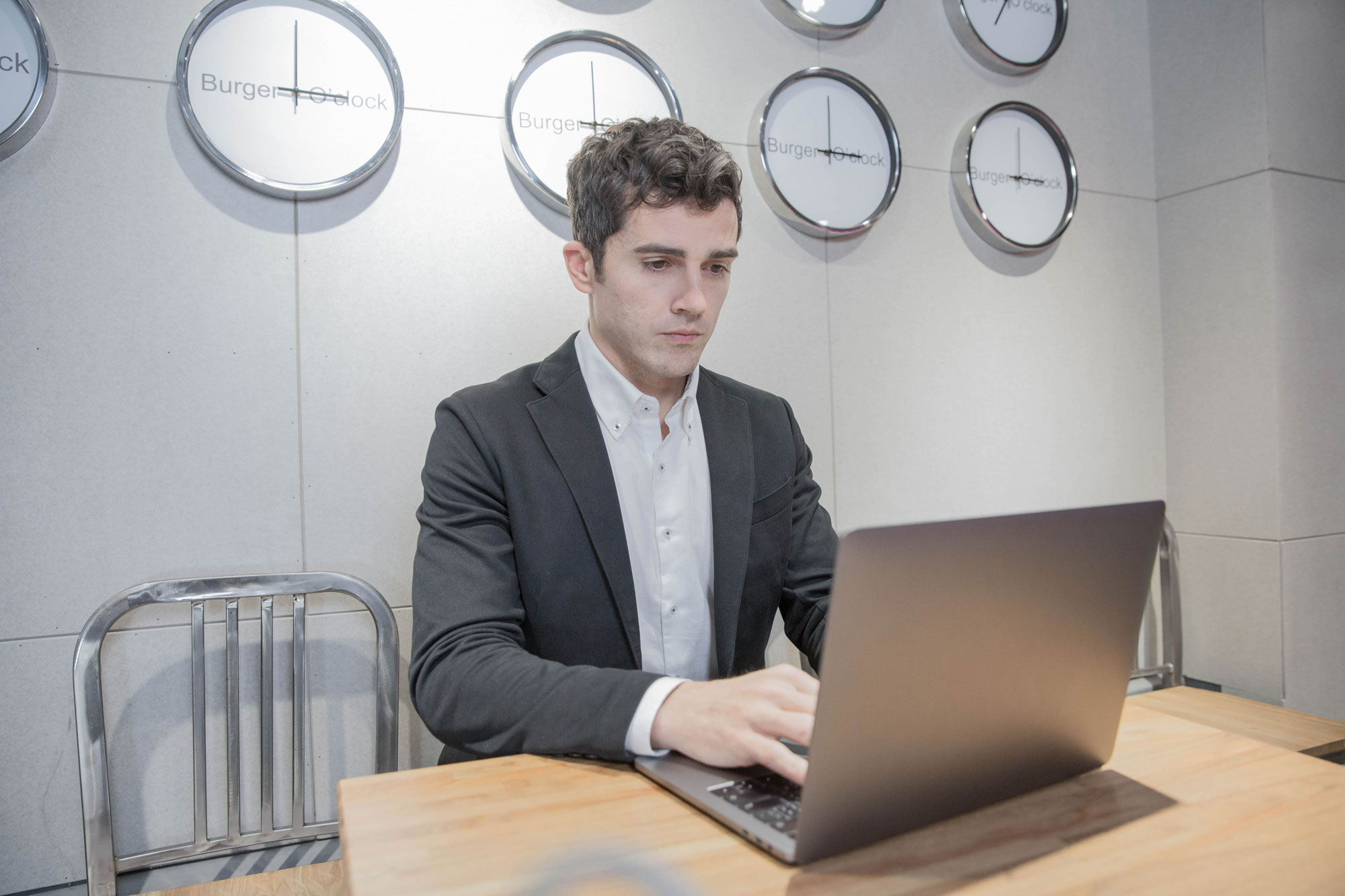 What About Business Insurance?
Food-borne illnesses and potential food contamination present a real risk to any food business, no matter how small. Therefore, you may want to consider investing in liability insurance to protect your business in the event that someone falls ill after eating your food.
You should also check with your homeowner's insurance policy to see if it covers any damage or liability resulting from your home-based food business. If not, you may need to purchase a separate policy to cover your business activity.
You may also want to consult with an attorney specializing in food businesses to better understand the legalities and liabilities involved in starting and running your own food business from home.
How Are You Going to Take Payments?
If you're planning to sell directly to consumers, you need to think about how you will take payments. If you're hoping to promote your business using a website, you'll need to consider incorporating an online ordering system into your site capable of processing payments.
Alternatively, if you intend to travel to festivals, farmers' markets, or other events to sell your food products, you'll need to find a way to take payments on the go. You can do this using a wireless credit card machine. Leading POS providers such as POSTRON can supply home-based food businesses with smart handheld POS terminals capable of processing NFC payments meaning you can accept Apple Pay, Google Pay, and contactless card payments.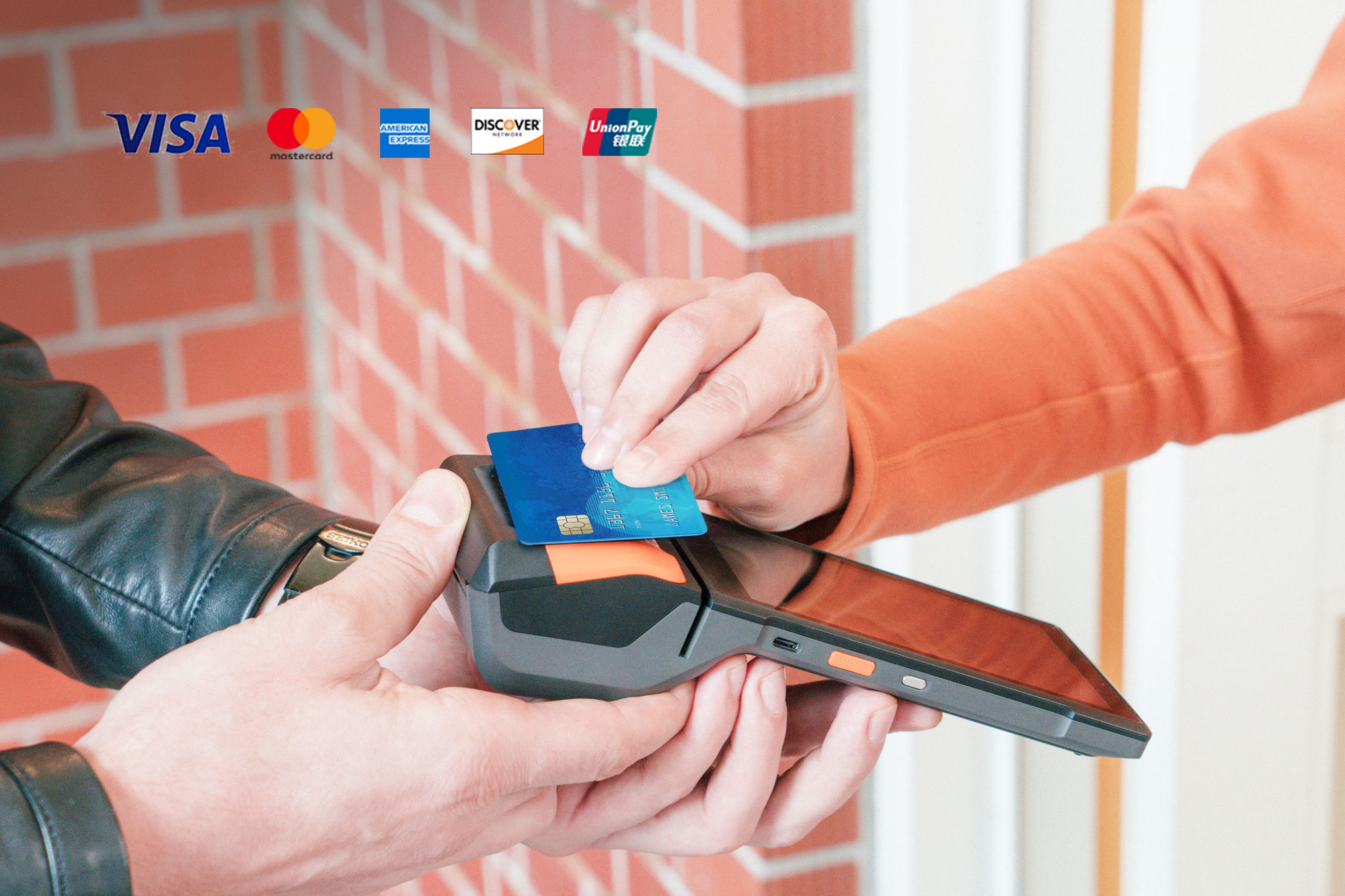 Launch Your Home-Based Food Business with the Help of POSTRON
Starting a home-based food venture can be a great way to enter the food business without a significant upfront investment. However, there are several things you need to consider before getting started, from permits and licenses to insurance and payment processing.
At POSTRON, we work with food businesses of all shapes and sizes, from street food vendors to Michelin-starred restaurants. We can provide you with everything you need to get started, from a handheld POS terminal capable of taking contactless payments to backend POS software that helps you manage your business.
To find out more about how we can help you launch your home-based food business, contact us for a free demo of our products and software today.