Opening a restaurant right now: is it a good idea?
With the upheaval of the past two years within the restaurant industry and with many small establishments struggling to survive the COVID-19 pandemic, it could seem as though now is possibly one of the worst times to open a restaurant.
However, as Albert Einstein once famously said, "in the midst of every crisis lies great opportunity." In fact, the numbers are showing that restaurant numbers are returning to pre-pandemic levels.
But why is this the case, given all the challenges that restaurants currently face?
COVID-19 Pandemic Opens the Door for New Restaurateurs
The recent pandemic has marked a new chapter in food and dining preferences.
Dine-in restaurants have had to adapt to an increasing preference for curbside pickup and delivery. In contrast, many quick-service locations have remodeled their locations to boost the number of outdoor dining options. Other challenges include adhering to new health and sanitation guidelines.
In other words, things look pretty tough right now for incumbent restaurateurs, no matter how well they are adapting to these challenges.
However, none of those challenges apply to new restaurants. In many ways, while the current situation has unfortunately left a devastating impact on some restaurants, there has perhaps never been a better opportunity for you to launch your new concept.
Want to read more about restaurant marketing?
Subscribe to POSTRON to get notified of the latest blogs and promotions
Why Now Represents One of the Best Times in Recent Memory to Open a Restaurant
As counterintuitive as it may seem, this period is one of the best times for you to launch your new restaurant. If you are wondering how this can be the case considering recent events, then perhaps it's worth considering some of the below factors before weighing up whether to pursue a new restaurant opportunity.
Restaurant Leases Have Reduced by as Much as 50%
One of your most significant costs as a restaurateur is the lease on your building. However, you can get your restaurant off to a flying start by having one of your biggest financial burdens dramatically reduced compared to pre-pandemic levels.
As you read this, there are landlords out there willing to cut deals to avoid sitting on empty or abandoned real estate. In this scenario, someone else's misfortune represents your golden ticket to a low-cost, low-risk start to your new restaurant venture.
Many landlords are offering restaurateurs several months' rent free to allow you to get your feet under the table (pardon the pun) and then reduced rates for up to 12 months thereafter. Never have such generous terms been on offer. If you've been on the fence about opening a restaurant, this could be your moment.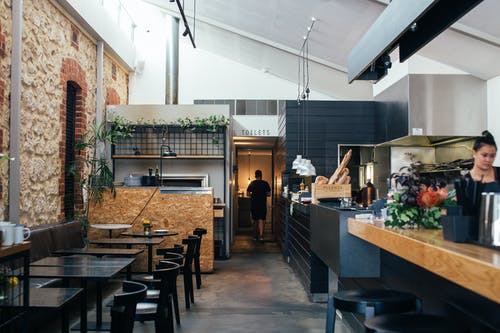 Restaurant Technology Has Evolved to Meet the Challenges Posed by COVID-19
One of the most significant issues for restaurant owners during the pandemic has been adapting technological infrastructure to meet the new demands of their diners. Even something as simple as swiping somebody's card became a headache from a COVID perspective.
However, industry-leading companies such as POSTRON responded quickly with QR codes for restaurant menus, contactless payment terminals, and digital restaurant marketing collateral. Today, these technologies available from POSTRON are not only easily sourced for your new restaurant, but they are also competitively priced too.
There's no need to do things the pre-pandemic way. Instead, you can gain a competitive advantage by setting new expectations (such as digital menus, online ordering, and paying at the table) from the get-go. You don't have to face the challenge of convincing existing diners to adopt a new way of doing things.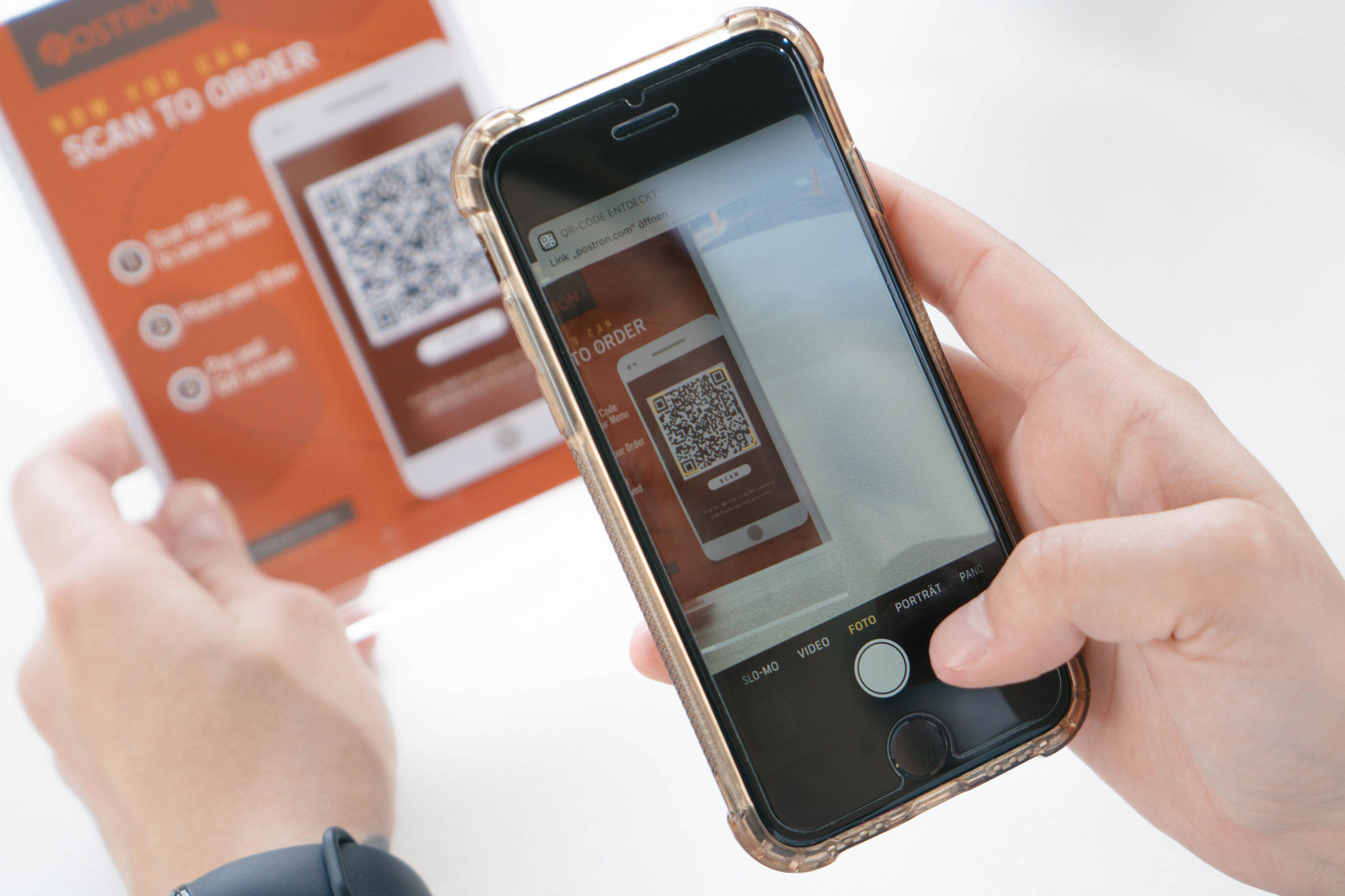 Take Advantage of New Dining Trends That Existing Restaurants Can't
As mentioned, COVID has reshaped what diners are looking for when they eat out. While existing restaurants adapt to those changes as best they can, new restaurants can future-proof their concepts by considering those new trends when designing the space.
For instance, it would be unheard of for a dine-in restaurant to have more outdoor tables than indoor tables pre-pandemic. However, (weather permitting), this could be an attractive feature of your restaurant to health-conscious diners.
Likewise, you can design your entire business plan for a restaurant with fewer covers and higher profit margins. Rather than focusing on how many covers you can squeeze into a space, you can focus on a more holistic dining experience for fewer people, and in turn, make more money.
Alternatively, you could go for a "cloud kitchen" – a restaurant concept that merely requires you to rent kitchen space and let your restaurant POS solution handle the rest. With an online ordering system and a couple of delivery drivers (or curbside pickup if you're on a really tight budget), you can operate a very profitable "cloud-based" restaurant.
How to Open a New Restaurant in 2022 On A Budget
With the aftermath of the pandemic presenting an opportunity like no other, many would-be restaurateurs are exploring whether their dream of opening a location of their own is possible. Here are our top three tips for keeping costs down and getting off to an excellent start.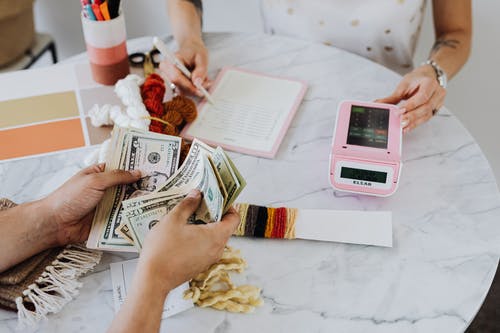 Scout possible locations on the edge of town: While city center leases remain on par with pre-pandemic levels, smaller spaces within suburbs are having their prices slashed to drum up interest. It makes sense to take advantage of these bargain-basement leases while you still can. You can always expand to new locations further down the road once you've proven your concept.

Look for former restaurants: Many restaurants have unfortunately failed due to the pandemic. This means you can scoop up a restaurant location with pretty much everything you need already in situ. Taking over a recently defunct restaurant means you won't need to equip the kitchen or completely reformat the floorplan, for example, saving you a considerable chunk of your upfront costs.

Use an all-encompassing POS system: Part of being a successful business owner is learning how to manage a restaurant. You can make that much easier by having most aspects within a single hardware/software POS solution. By opting for an all-inclusive POS solution such as POSTRON, everything from your payments to your inventory and staff hours is logged and recorded in one cloud-based platform, making your restaurant management cost-effective and efficient.
If you wonder how much it's going to cost to open a new restaurant, you can read more of our cost-cutting tips here.
Choose POSTRON for Your New Restaurant
POSTRON is a POS solution for all types of restaurants, including dine-in restaurants, cafés, coffee houses, and fast food locations, to name but a few.
With a full suite of management tools, payment processing services, touchless ordering, and loyalty programs all included, our solution represents the most cost-effective solution for new restaurant owners. Plus, not only are our hardware and software solutions easy to use, but we also offer 24/7 customer support.
So if you are in the planning stages of opening a new restaurant, why not set up a free demo to learn more about how our system can help you get off to the best possible start?