Before selling at your nearest farmers' market, think about payments first
While exploring the idea of selling your food products at your nearest farmers' market can be exciting, it's essential to consider the payments you'll accept first. The days when these events were cash-only events are long gone, and you need to develop a strategy for serving customers regardless of how they prefer to pay.
So what do you need to sell at a farmers' market, and what payment tools can you utilize to make your new venture successful? Let's take a look.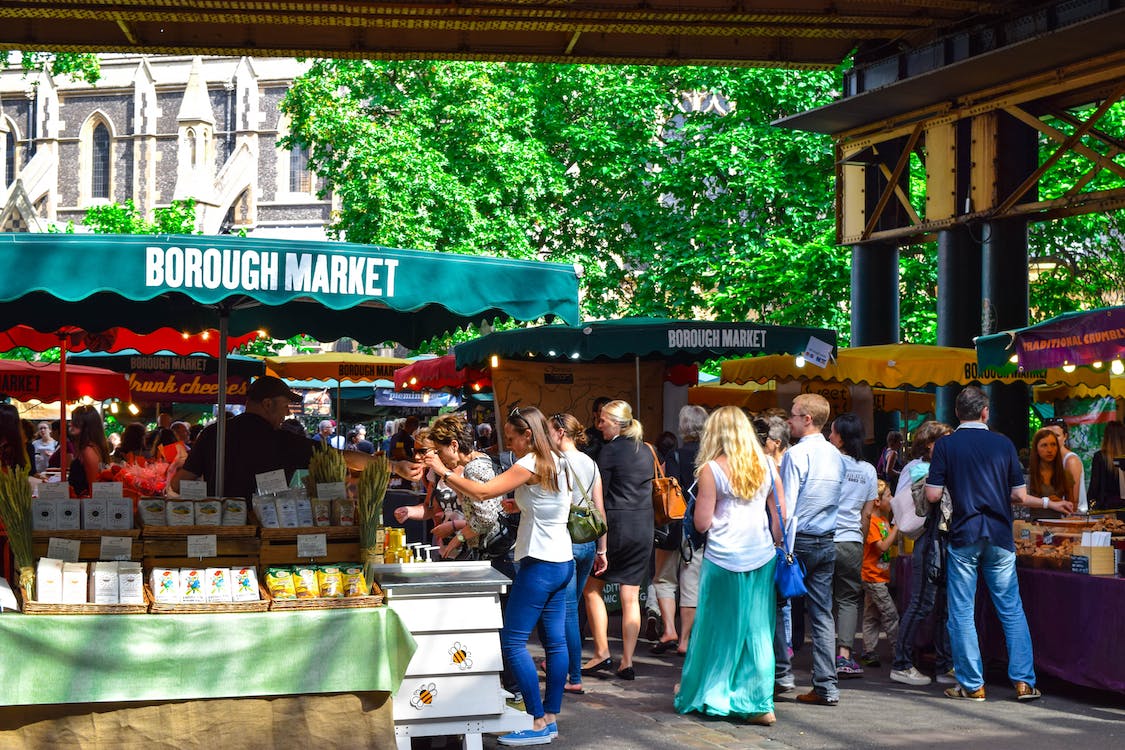 What Do You Need to Become a Farmers' Market Vendor?
There are lots of elements you need to have in place before joining and selling at a farmers' market. It's far more complex than simply paying a fee for a stall and turning up on the day to sell your products.
Here are some items you need to have in place before signing up:
Develop a Brand and Secure Supplies
Of course, the first step of the process is to develop your farmers' market identity. You need to decide what you'll sell, what the name of your farmers' market brand will be, and how you'll package and present your products.
You'll also need to secure a supply of products or find a commercial kitchen in which to prepare them. This is a critical step, as you need to make sure you have a consistent supply of goods available for sale.
Obtain the Correct Permits and Licenses
Once you have your brand name, product lineup, and supplier in place, it's time to obtain the correct permits and licenses. The precise combination of permits and licenses you need to start selling at a farmers' market will depend on the state or county in which you're operating.
Depending on your specific locality, you may need one or several of the following:
Health Permit
Temporary Food Facility (TFF) Permit (for hot food sellers)
Certified Producer's Certificate (for purveyors of fresh produce, including fruit, vegetables, nuts, eggs, and other similar products)
Business License
Liability Insurance
The above list is by no means exhaustive, and you will have to research your specific county and farmers' market requirements to determine which licenses and permits you need to obtain.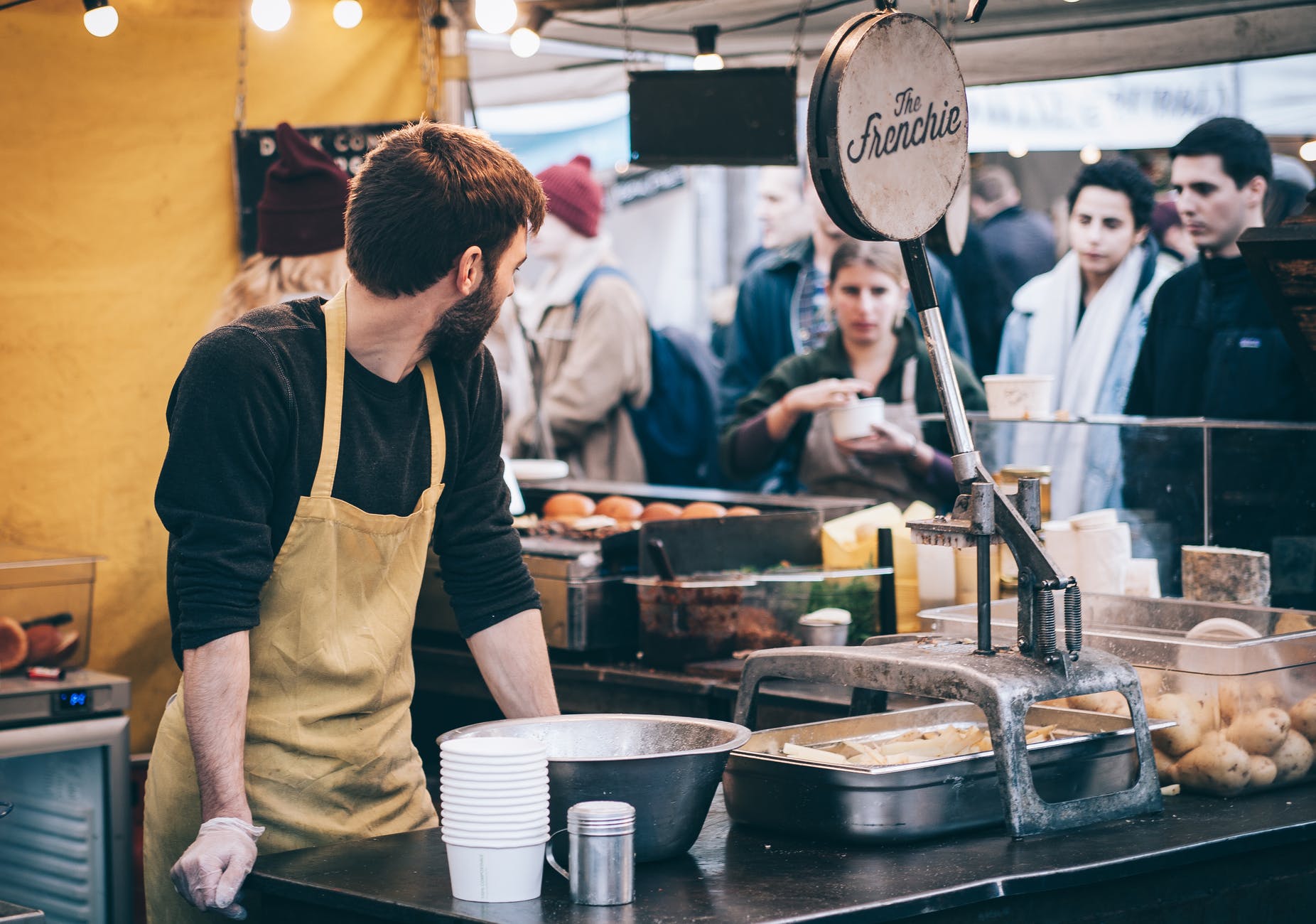 Research, Choose, and Apply to Your Prefered Farmers' Market
With everything in place, including the correct permits and licenses under state law, you'll need to start browsing the farmers' markets in your area to determine which one is the best fit for you and your products.
Each market has different requirements, and they vary significantly in terms of size, location, and the types of products they allow vendors to sell.
Some markets may require you to submit an application along with photos of your products, while others may have a first-come, first-served policy. It's essential to research the individual policies of each market before making your final decision.
You can start your search with the updated 2022 California Certified Farmers' Markets by County list.
Payment Processing for Farmers' Markets
In the not-so-distant past, farmers' markets were cash-only affairs. However, as consumer preferences have shifted and more people are using alternative payment methods, markets have had to adapt to stay competitive.
Nowadays, you need to be able to accept payments via credit and debit cards, as well as contactless methods like NFC. This means you'll need a handheld point-of-sale (POS) device that can accept these various payment types.
While some farmers' markets can offer Wi-Fi, you need a wireless credit card machine that can operate on data networks such as 3G and 4G to ensure you can always process payments, even when there's no Wi-Fi available.
So if you were wondering whether farmers' markets take credit cards, the answer is a resounding yes.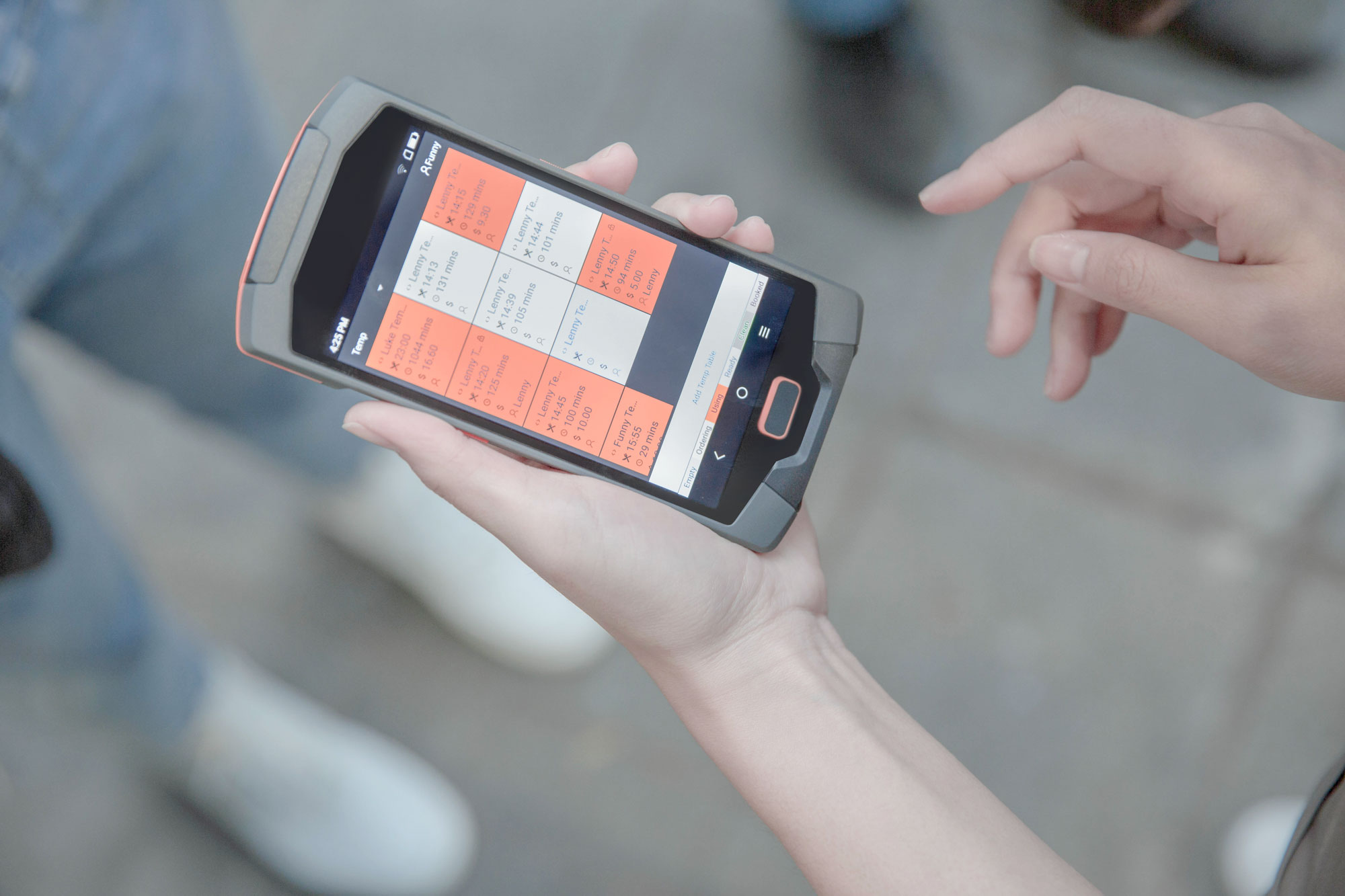 Why Payments Should Be Top of Your Considerations List
While all the above steps are important in your bid to start selling at a farmers' market, none is more critical than setting up your payment processing solution.
Your customers want to be able to pay you in the way that's most convenient for them, whether that's via cash, card, or contactless payment methods. And if you're unable to accept their preferred payment method, they'll simply take their business elsewhere.
What's more, you need to be able to accept payments quickly and efficiently to avoid long queues forming at your stall. A handheld POS device is the best way to achieve this, as it allows you to take payments anywhere in the market.
Finally, you need to be able to accept payments even when there's no Wi-Fi available. This is essential, as Wi-Fi can be patchy at best in outdoor environments.
By ensuring you have a robust and reliable payment solution in place, you can ensure your farmers' market venture is a success.
Prepare for Farmers' Market Success with POSTRON Today
If you're in the process of setting up your stall at a farmers' market, make sure you have a payment solution that ticks all the boxes.
POSTRON is an all-in-one POS system with everything you need to take payments quickly and efficiently. Our handheld POS devices include a range of features to help you take payments on the go, including:
Stable WIFI/3G/Bluetooth connection
Stripe card, EMV chip card, and NFC payment functionality
Built-in high-speed receipt printer
Long-lasting battery
Plus, with our industry-leading back-end POS software, you can analyze your sales data, track inventory levels, and manage staffing costs with ease.
To learn more about how POSTRON can help you succeed at your nearest farmers' market, get in touch with our team today to arrange a free demo.