Food truck startup 101: How to start a mobile food business
With many dining behaviors being reshaped by the pandemic, there's perhaps never been a better time to get mobile and bring food to your customers rather than wait for them to come to you.
But running a restaurant on wheels has many challenges. With heavy competition and long working hours, it will take plenty of determination to make your dream a success. But if you pull it off, you could bring in as much as $50,000 a month in sales.
We've already covered the costs involved in starting up a food truck, so this article is going to focus on the steps you need to take to get your venture off the ground and cover how to run a food truck – starting with research.
#1: Carry Out Thorough Research Before Taking any Firm Steps on Your Food Truck Adventure
With food trucks the failure rate is high. In fact, 60% of food trucks fail within three years. One of the biggest reasons behind these high failure rates is a lack of research and planning. You need to ensure that you are filling a gap in the market, that there is enough demand for your concept, and that it's possible to obtain the necessary permits and licenses.
Those elements represent a mere fraction of the factors you need to research (don't forget to dig into the laws governing food trucks in your local area). But that gives you an idea of just how deep you need to launch yourself into research to make sure that your food truck is ever going to be a viable business.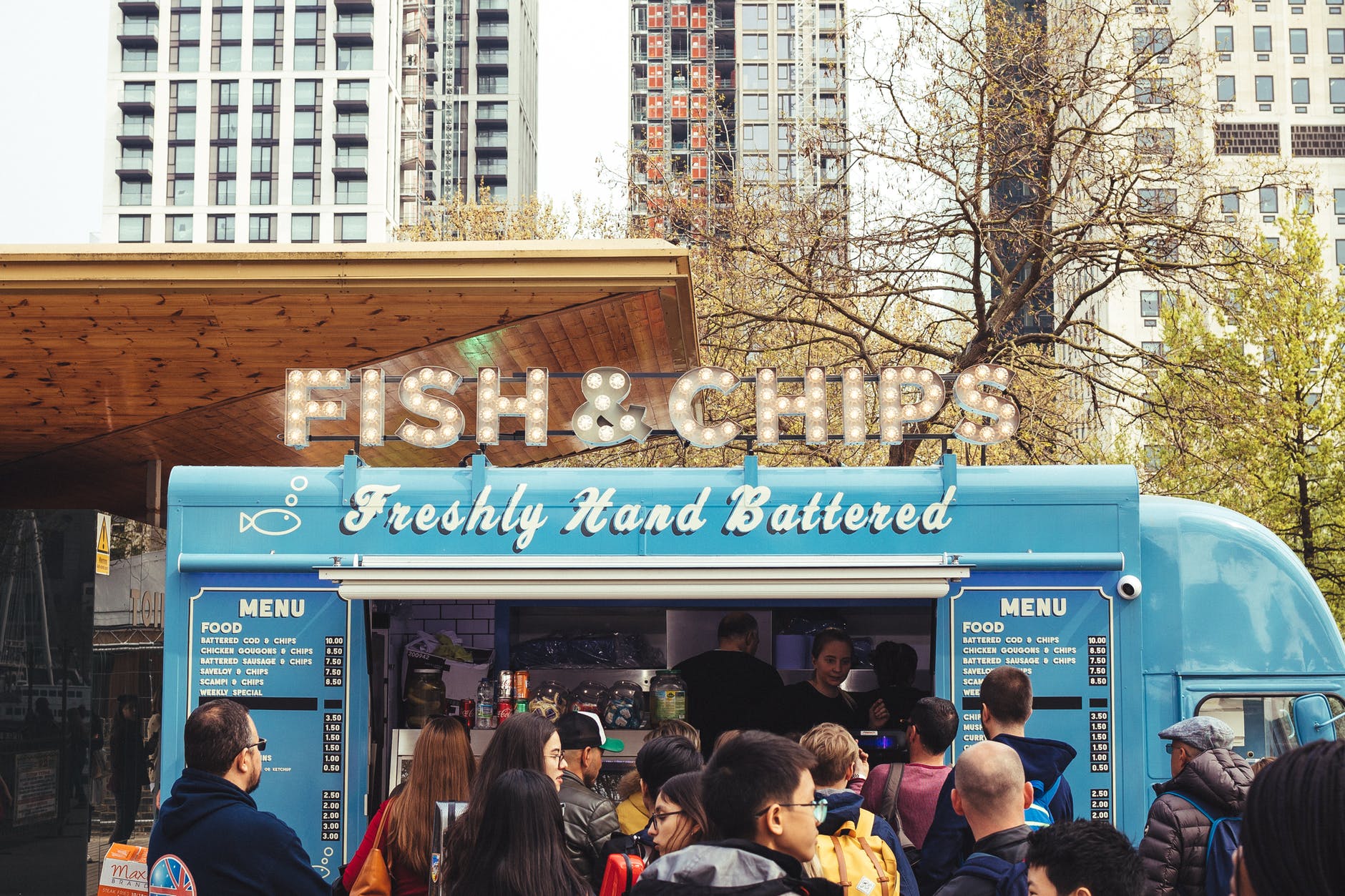 #2: Choose Your Name and Concept
Hopefully, after a successful research period, you have identified a gap in the market that you can fill with your food truck. Now it's time to pick a name and concept that meets that demand.
There are so many different routes you can go down, from organic and healthy foods to fusion dishes that bring together two cuisine cultures. However, whatever your decision, make sure to make your name catchy, unique, and easy to remember. Don't forget, word-of-mouth marketing is crucial to your early success, so people need to easily recall the name of your food truck.
#3: Register Your Business, Organise Your Funding, and Open Your Business Bank Account
Once you've nailed down a name and concept, it's time to get your funds together to start making your initial moves. Once you've officially registered your business with your local authority, it's time to organize and deposit funds into a business bank account before purchasing those all-important pieces of equipment – namely a food truck.
If you want a cost-breakdown, scroll up to the link above that reveals what you'll need to raise or invest in starting your business. If you don't have enough, you might want to start thinking about pitching your idea to investors.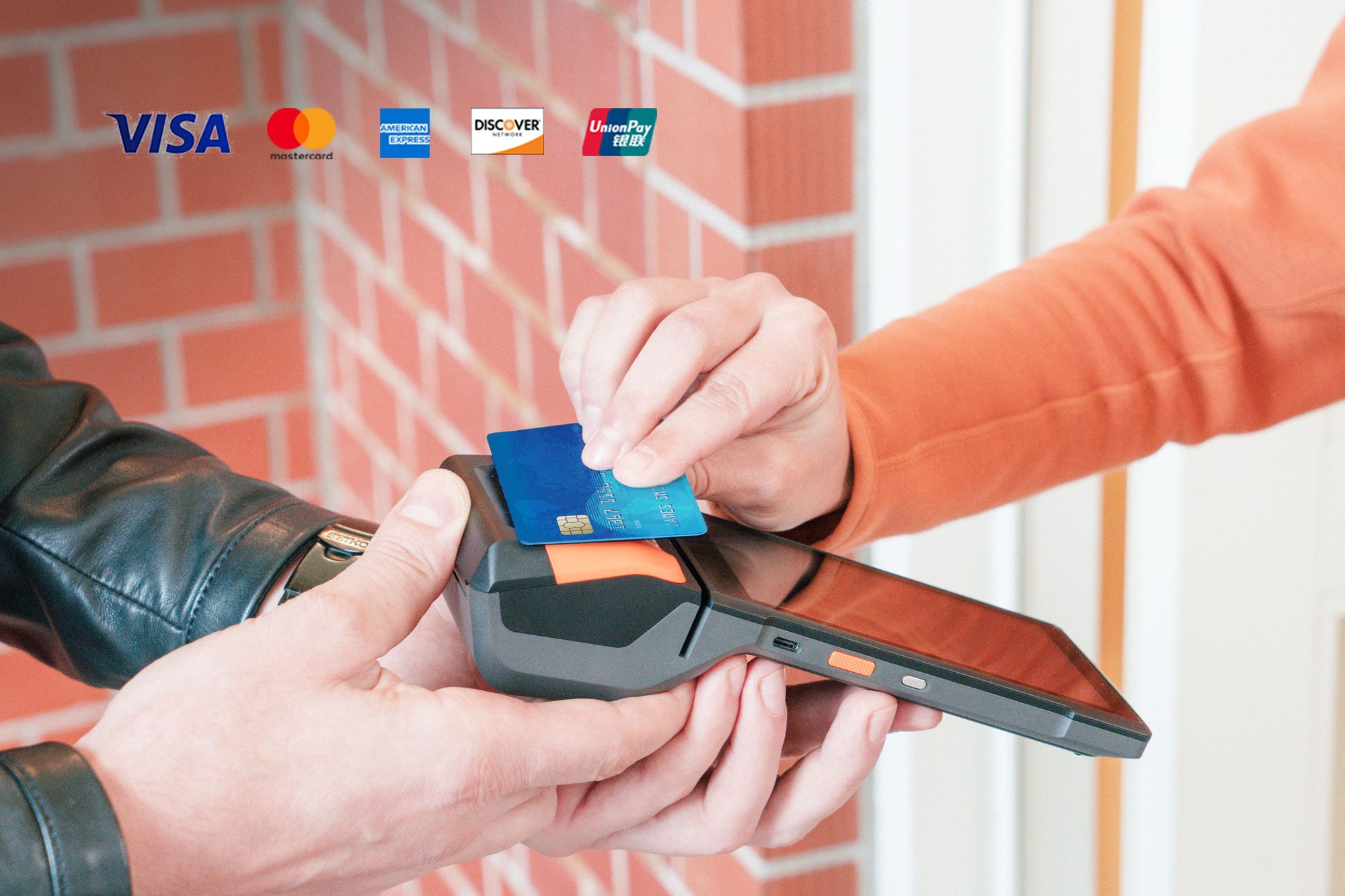 #4: Acquire Licences, Permits, and Insurance
Many food truck owners make the mistake of purchasing a food truck before the paperwork ensuring you can operate within your chosen city has been taken care of. That's a big mistake and could leave you with a food truck that you can't use.
Thus, make sure you have acquired all of the necessary permits, licenses, and business insurance before heading out to shop for a food truck. The type of permits you can obtain might even decide the type of vehicle you can purchase in the first place.
#5: Purchase a Food Truck, Additional Equipment, and Supplies
Once you are sure you can operate as you envisaged, it's time to splash out on your food truck. Given the high failure rate, there are usually plenty of options that have everything you need already. However, you can often save money by purchasing a "fixer-upper" that you can customize with additional second-hand kitchen elements.
Once you've purchased your vehicle and made any alterations, it's time to stock up on supplies and ingredients in preparation for your first outing.
#6: Choose a POS System That Works Well in a Food Truck Environment
Taking payments is one of the most important aspects of a successful food truck. If your payment process is anything less than seamless, customers could become frustrated and move on to try other food trucks on your patch.
One of the ways to ensure your payments are frictionless is by choosing a POS system specifically designed for a food truck. Systems such as POSTRON offer mobile POS solutions that allow your servers to accept contactless payments using a handheld POS device. With over 80% of consumers having made a contactless payment in the last twelve months, you need to ensure you have POS hardware with NFC capabilities.
With POS solutions from POSTRON, you can also expand your reach by offering an online ordering system. That way, your regular customers don't have to wait in line before placing an order – increasing customer satisfaction and loyalty.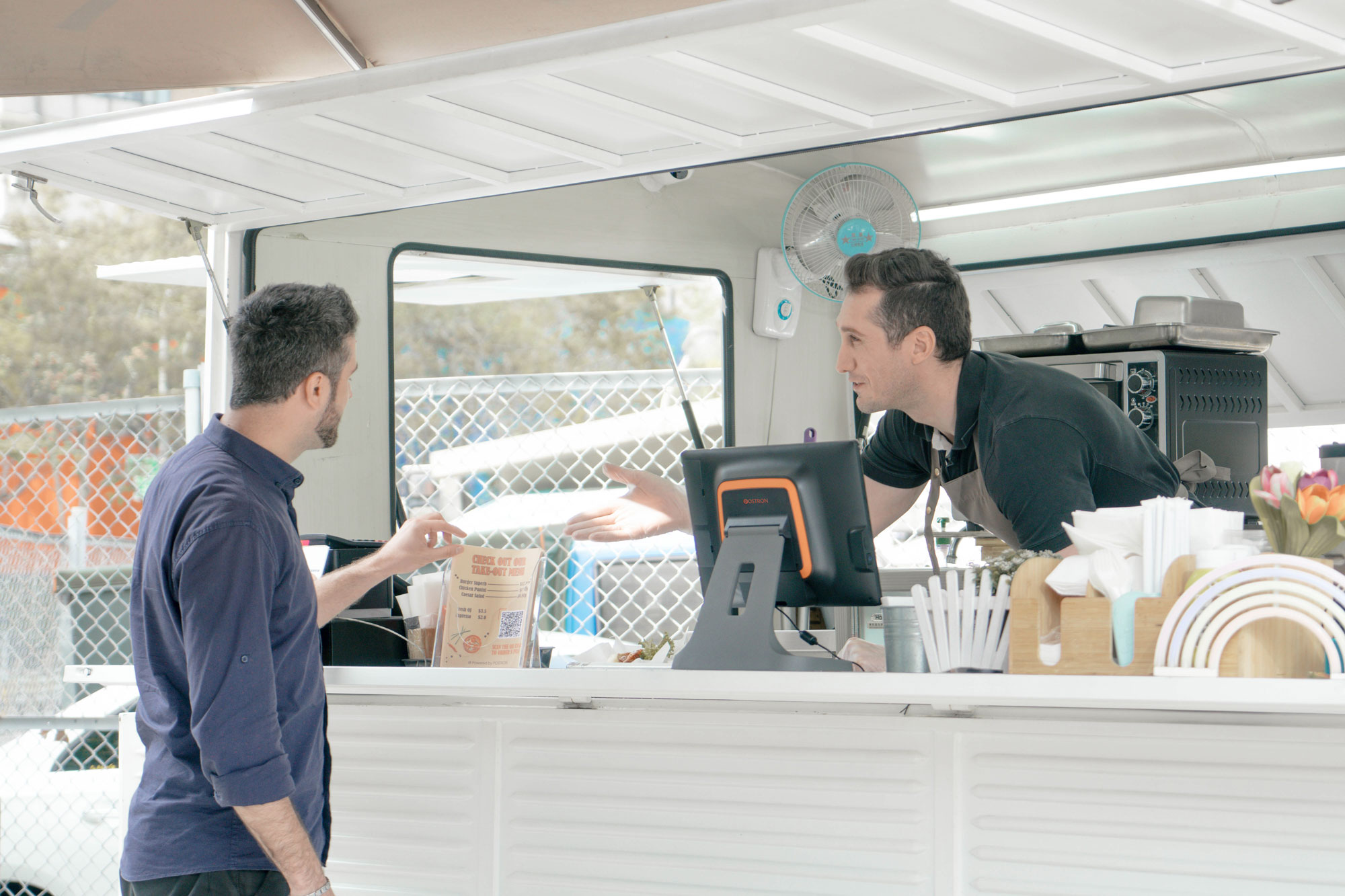 #7: Market Your Food Truck
If nobody knows your food truck business exists, you won't make much progress, so you need to invest in marketing to get the word out. This process starts with the exterior of your food truck. You need to pick an eye-catching design (best to use a vinyl wrap) for your food truck that will have people naturally gravitating towards your pitch to learn more about what you're serving.
Another critical element of design for a food truck is your menu. You need it to be fresh, bold, and enticing so that people are lured into trying something. It's a good idea to have paper menus that people can take away to share with their friends as it will also help them to recall the name of your food truck.
Social media is also your friend here. Not only is it a free way to advertise your business, but a well-judged partnership with a local foodie influencer could get your food truck business off to the best possible start.
Get Your Food Truck Business Ready with Industry-Leading POS Solutions from POSTRON
So there you have it. In just seven steps, you can have your food truck business up and running. There's no guarantee of success, but with the right tools at your disposal, you can gain an edge on the competition and deliver an enhanced customer experience that delights them just as much as your food.
At POSTRON, we have developed a range of food truck POS solutions that make the life of both you and your customers easier. With online ordering capabilities, seamless contactless payments, and a full suite of back-end analytics and management software, POSTRON will provide you with the platform for success.
If you are in the process of obtaining permits and licenses for your food truck business, why not take our POS system for a free test drive while you wait?