The mystery of restaurant POS system prices: can cheap POS systems be a good option?
There is a saying in the restaurant industry, "you get what you pay for." However, it's not always the case that a more expensive solution is a better one when it comes to POS systems. New systems such as those developed by POSTRON can deliver all of the functionality of a more expensive system at a fraction of the price.
So, with that in mind, this post will explore why a cheap POS system (or even a free POS system) can still be an excellent option for your restaurant.
How Cheap POS System Providers Manage to Compete with More Expensive Operators
It used to be the case that paying more for your POS system meant that you had access to better features. However, as restaurant technology costs continue to come down, more innovative providers can supply many of the same features for a fraction of the cost of traditional POS systems.
Today, handheld POS devices can form the backbone of a food truck POS system or a fine dining restaurant since their capabilities now include logging orders, taking payments, and recording inventory levels, to name but a few. Cloud technology has meant there is a much lower reliance on hardware, and in many cases, you are paying for cutting-edge software solutions.
It's not just innovative technology that has seen cheap or free POS solution providers usurping previous market leaders, either. Pricing models have changed dramatically over the last decade. There was a time when many restaurant owners were locked into multi-year contracts that they couldn't change, regardless of how well the system performed.
These days, most new POS systems offer their solutions using the "software as a service" (SaaS) business model rather than traditional tiered and years-long contracts. This means that restaurants can easily and frequently review their POS hardware and software, making performance tweaks and changes as necessary.
Cheap POS System Features: How Do They Stack Up Against the Competition?
So, what can you expect from a cheaper POS system provider such as POSTRON? It really depends on the provider in question. However, let's run you through what POSTRON offers so you can get a gauge of what you should expect from a POS system within this price bracket.
POS Hardware
Ideally, your POS hardware should include a high-resolution touchscreen designed to be used in a busy restaurant environment. It should be able to quickly and easily connect to your POS software and accept payments from multiple sources, including cards, phones, and tablets.
As a leader in this space, POSTRON also offers handheld all-in-one POS terminals designed to be taken on the go by your staff members. These include Wi-Fi, Bluetooth, and NFC connections for mobile payments across all popular devices.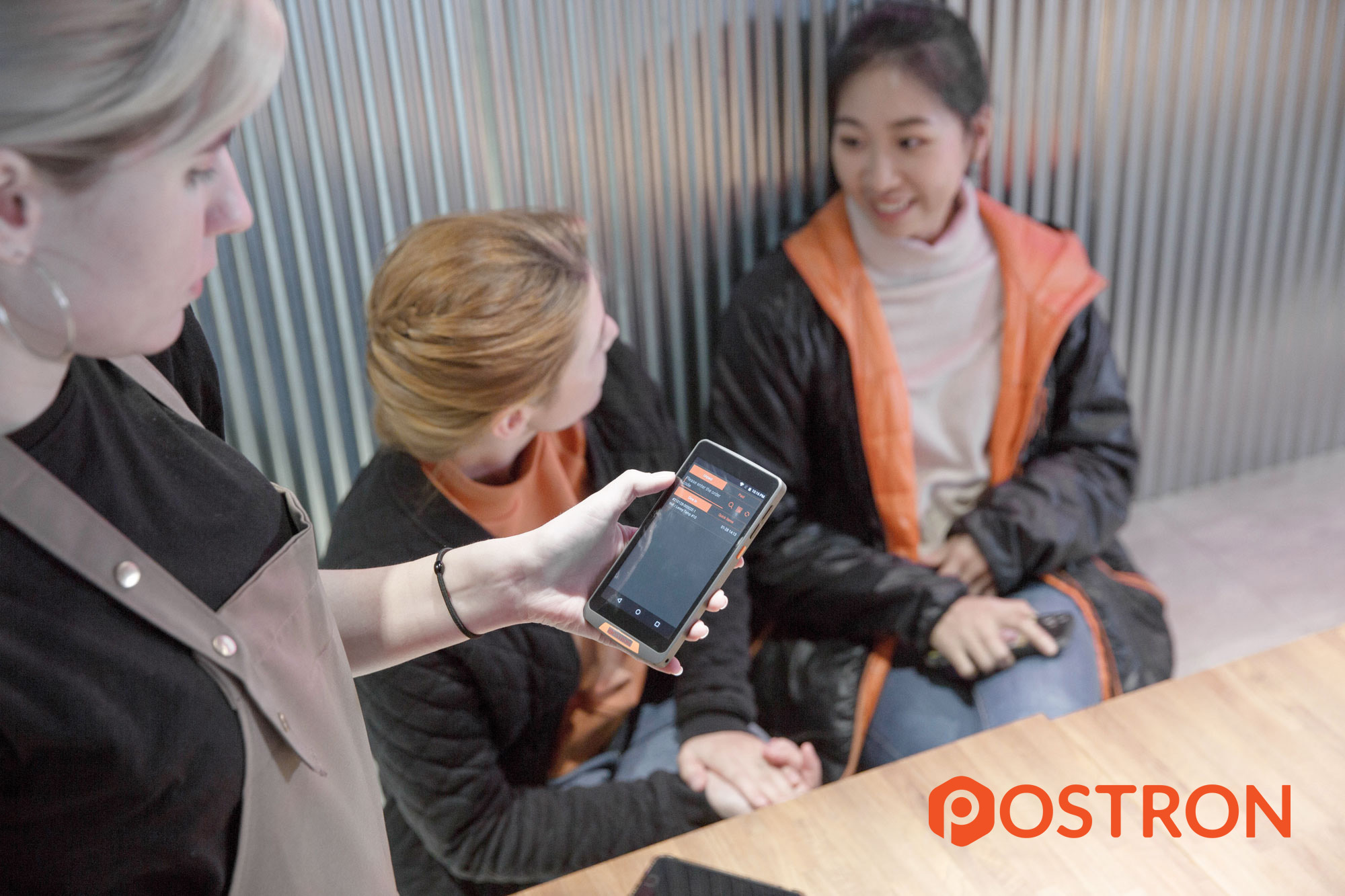 POS Software
Your POS software should offer everything you need to run your restaurant, food truck, or takeaway business. While some cheap POS providers may only offer solutions that log orders and handle payments, market leaders such as POSTRON offers a far more extensive suite of POS software features for no extra cost.
Inventory management, customer loyalty programs, labor hours and cost logging, and a restaurant online ordering system are all included with your POSTRON POS system. You won't be paying more for "premium" POS software features, either, as they are included as standard.
How Can POS Providers Offer So Many Features for So Little?
With digital QR-code-based menus, automatic menu updates when items sell out, and scan-to-order features all included with plans that cost less than $29.99 per month, you might well be wondering how POS providers such as POSTRON manage to offer so much for so little. Well, the truth is that the move toward monthly subscriptions helps restaurant businesses to keep costs down.
Here's how it works. When you sign up for a cheap POS system, you commit to paying a monthly fee for using the solution during that period. Within that fee, the costs of the software and hardware are factored in. That way, you can start using your POS solution straight away to make it pay for itself within hours, rather than having to invest tens of thousands of dollars upfront and wait months (or potentially years) to recoup your investment.
But what about free plans? You can still take orders, send tickets to the kitchen, and take payments for zero dollars a month. In this case, a little is taken off each payment to cover the costs of running the software and hardware. For many startup food businesses such as food trucks, this is a perfect solution as you keep your POS costs down to a negligible amount while you try to scale your business.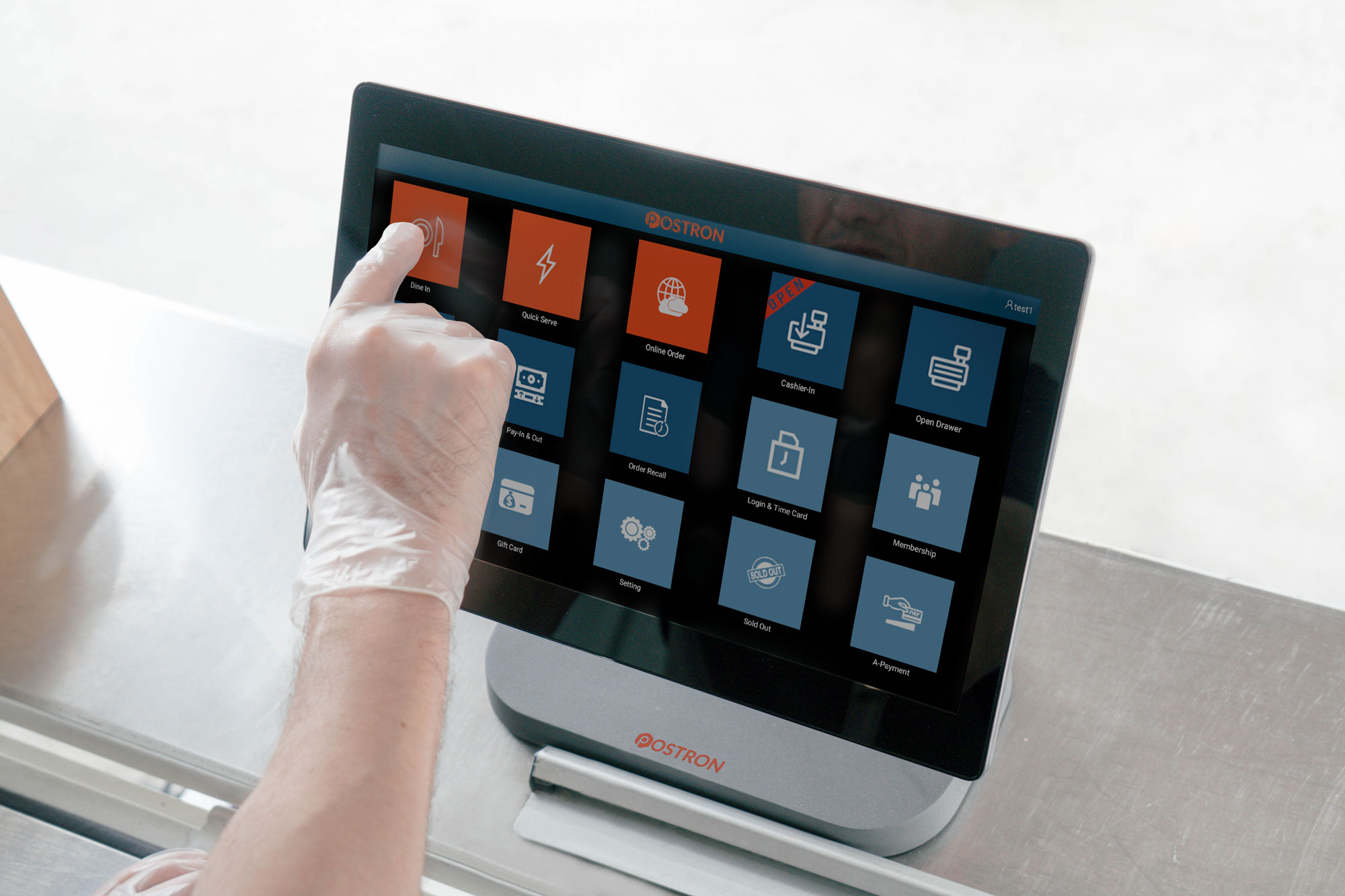 What About Contract Lengths? How Long Will You Be Tied In?
One of the biggest bugbears of more expensive POS systems is that you are often tied into contracts that last as long as five years (or more). The problems with these arrangements are obvious. When a solution underperforms or runs into issues, there is no incentive for the POS company to offer support or improve their product offerings since you are locked in for that amount of time no matter what (unless there is a breach of contract).
Given the rate of technological change, you could also end up stuck with aging hardware and software with no way to upgrade (without tying yourself in for a further three to five years) when your business expands.
More cost-effective providers such as POSTRON offer you more flexible agreements that allow you to upgrade and downgrade your plan and don't leave you facing years of being stuck in your current contract situation. Free 24/7 technical support, basic training, and system setup is also available if you need a problem resolved quickly.
With more flexible contract arrangements, the onus is on the POS provider to deliver superior service and support to keep you happy, rather than leaving you to fend for yourself knowing that you are tied in for several years to come.
Cheap POS Systems Can Still Provide Everything You Need Without Costing You a Fortune
While they might not have every single feature of the more expensive POS systems out there, cheaper alternatives can be every bit as robust and user-friendly.
When starting your restaurant business, there are a myriad of costs you need to keep under control – don't let your POS system derail your early months of trading. Instead, look into the cheaper options available that have all the functionality you need to get your business off the ground.
With that in mind, why not take a look at POSTRON to get started? With cheap monthly pricing, 24/7 support, and a suite of features to rival many of the most expensive providers, POSTRON has everything you need and nothing you don't to provide you with the most cost-effective POS solution on the market today.
You can even set up a free demo to put it through its paces to be sure our POS system is for you before committing. Call us toll-free on 833-767-8766 or email a member of our team today to set one up.